NEW PRINCETON STUDY SHOWS CHILDREN ARE MOST AT RISK OF EVICTION
Legal filings in evictions cases list only adults and lease holders, but a new study released by Princeton's Eviction Lab shows that those most Americans at risk of losing their home are children under five. Matter of Fact speaks with the study's co-author Carl Gershenson for a more comprehensive picture of who's most at risk – and how they hope this new information will shape policies around homelessness.
OCTOBER 21, 2023
Investment. This week Matter of Fact explores the world of second-hand fashion as a way to not just help the budget but to protect the environment and cut down on waste. Plus, viewership for women's sports is growing – so why isn't the money catching up? And, a new study is providing a detailed picture of which American's are most at risk of eviction and the findings surprised even the researchers working on it.
MORE AMERICANS TURNING TO SECOND-HAND CLOTHING FOR FASHION
As climate change concerns rise, more Americans are turning to second-hand clothing to fill out their fashionable wardrobes. Correspondent Laura Chavez looks into why the trend is taking off now, the environmental cost of fast fashion and whether swapping clothes will make a dent in global landfills.
WOMEN'S SPORTS SET RECORD VIEWERSHIP NUMBERS, SO WHERE'S THE MONEY?
This year has seen record TV viewership numbers for women's sports, but financial investments in women's college athletic programs and scholarships are still lacking. Soledad O'Brien sits down with Ari Chambers, sports journalist and founder of the Bleacher Report's HighlightHER, to talk about why she thinks investors would be wise to catch up with interest and the new power social media is giving athletes.
CALIFORNIA HOMEOWNERS PAY HIGHER PREMIUMS DUE TO WILDFIRE RISK
As climate change wreaks havoc across the U.S., homeowners are finding insurance premiums difficult to manage – especially in areas considered "high risk." In California, two of the country's largest insurers recently announced they will no longer write new policies, leaving many homeowners looking for new coverage. Dan Lieberman met with residents in one Orange County community who are now having to pay for much costlier plans.
SEPTEMBER 9, 2023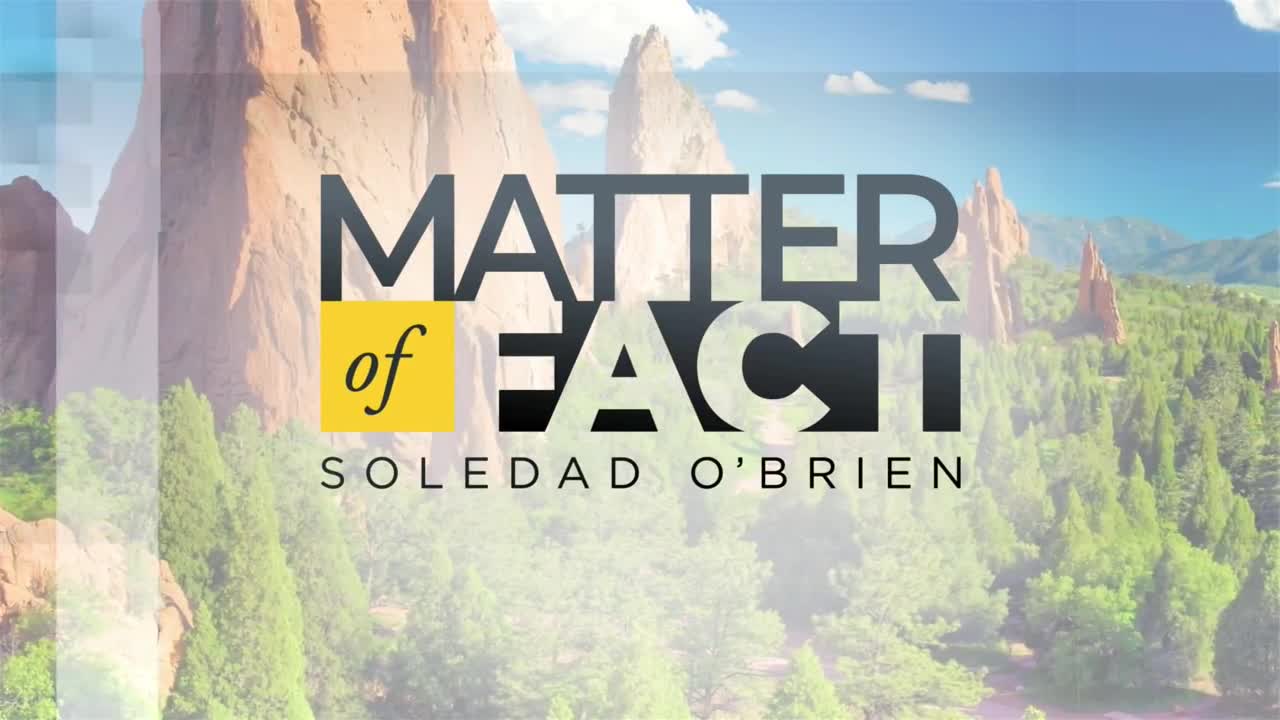 This week Matter of Fact looks at how the increased risk of wildfires in California is impacting homeowners' abilities to find affordable insurance – if at all. Plus, sports betting is expected to increase as football season gets underway. And, a centuries-old construction technique could be the future of air conditioning.
What's the Best Way to Integrate AI?
Hear how we can integrate AI and automation into the workforce in a way that supports – but doesn't replace – humans.
SEPTEMBER 2, 2023
This Labor Day, Matter of Fact meets with Americans around the country who are pushing for better working conditions, problem-solving employment gaps and wondering how artificial intelligence will impact their futures.
THREE YEARS AFTER BLM PROTESTS, COMPANIES MAKE CUTS TO DIVERSITY AND EQUITY EFFORTS
In the midst of nationwide protests in 2020 demanding systemic changes following the murder of George Floyd, companies hired a record number of diversity, equity and inclusion (DEI) officers. Three years later, data shows that companies are now making cuts. Soledad O'Brien speaks with Rhonda Moret, a DEI consultant and founder of Elevated Diversity.
AUGUST 27, 2023
This week Matter of Fact explores a program that's helping Black mothers safely through pregnancy. Plus, three years after calls for more diversity, equity and inclusion in the workforce, companies are cutting back their investments in DEI. And with evictions on the rise, undocumented people are especially vulnerable.