MAY 27, 2023 (MEMORIAL DAY SPECIAL)
This week Matter of Fact takes a closer look at the post–traumatic stress that many former U.S. soldiers experience. Soledad O'Brien meets with veterans and researchers hoping to change the narrative on mental health and how members of the military are diagnosed and treated.
Sports Gambling Apps Targeting College-Age Students
Americans have legally bet more than $220 billion on sports since the Supreme Court decision allowing commercial sports betting five years ago. Since then, gambling apps have focused their advertising strategy on college-age students, hoping to cash in on decades of future betting. Soledad O'Brien speaks with Victor Matheson, professor of economics at College of the Holy Cross, about who is benefiting.
One Black Family's Determination to Hold onto their Land
Black land ownership has shrunk over the last century, due in large part to the difficulty of obtaining loans and subsidies. But it hasn't stopped one family from holding onto it – and making sure it remains around for generations to come. Joie Chen meets with a family in North Carolina, to see how they're keeping an ancestor's legacy alive.
MAY 21, 2023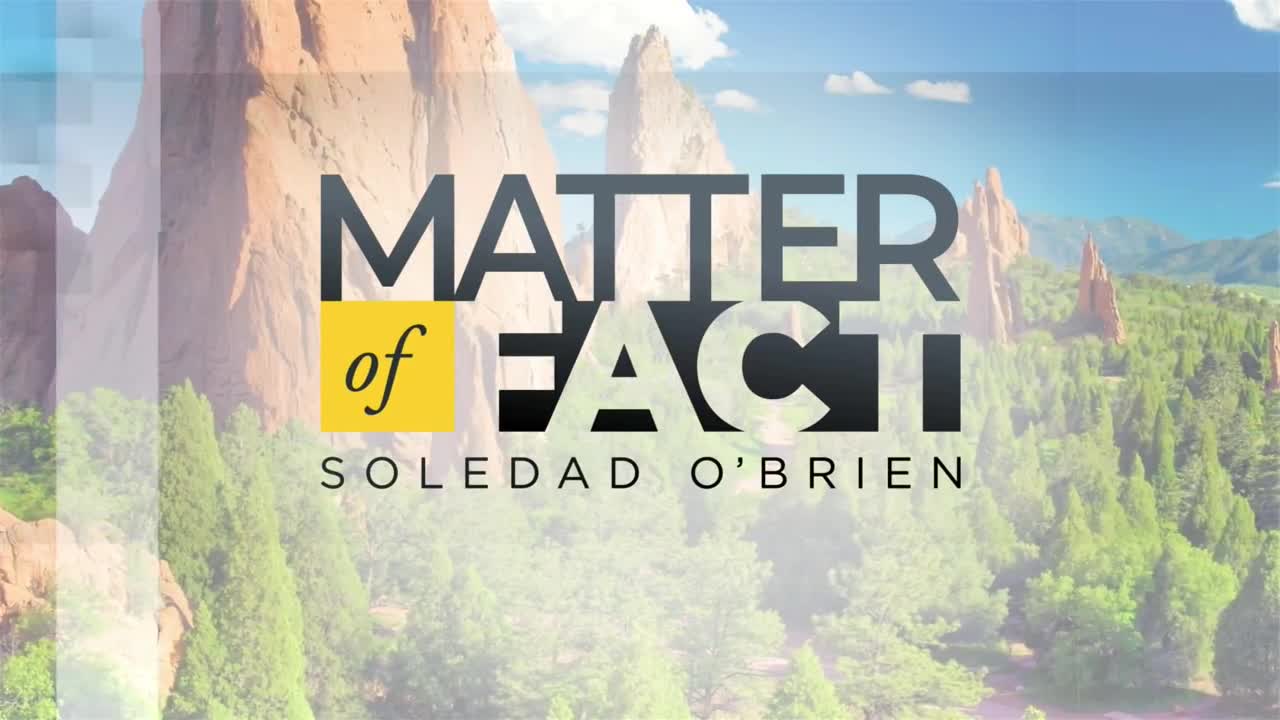 This week Matter of Fact looks at how one North Carolina family of farmers have kept land ownership alive in their family despite generations of discriminatory loan practices. Plus, sports gambling apps are targeting college students. And Charleston homeowners are taking drastic – and expensive – measures to safeguard against mounting hurricanes and flooding.
Meet the Engineer Inspiring Kids of Color to Pursue an Aerospace Career
As NASA announces the most diverse crew of astronauts to orbit the moon next year, one Florida aerospace engineer is launching her own mission. Nicole Cummings helps build one of the engines that powers NASA's Artemis rocket. She's one of fewer than two percent of Black female engineers in the country, but it's what she does off the job that she hopes will power a more diverse generation of aerospace employees.
Surgeon General Warns of Loneliness Epidemic
The U.S. surgeon general has issued a new advisory on the growing epidemic of loneliness, something that is affecting about half of American adults. According to Dr Vivek Murphy, being disconnected from others is comparable to smoking 15 cigarettes a day – and can lead to premature death. Soledad O'Brien speaks with the lead researcher on the advisory report, Dr. Julianne Holt-Lunstad, Ph.D. She's a professor of psychology and neuroscience at Brigham Young University.
MAY 13, 2023
This week Matter of Fact looks at the epidemic of loneliness, something that a new study says can lead to premature death. Plus, an engineer who is working with kids of color to expand their opportunities for – and imagination of – a career in the aerospace industry. And a look back at some of America's earliest immigrants who built the country's railroad from coast to coast.
Higher Young Voter Turnout Prompts Some State Legislatures to Re-examine Policies
In the last decade, 18-29 year olds have begun voting in larger than usual numbers. Now influential in leaning the U.S. left, some right-leaning state legislatures are passing policies that would limit the use of college I.D.s and ballot boxes within easy commutes of campuses. Soledad O'Brien speaks with Kei Kawashima-Ginsberg, the Newhouse Director of CIRCLE at Tufts University's Tisch College of Civic Life.
Secular Debates are Causing Religious Rifts
Growing political divisions in the secular world are finding their ways into the pews. As heated debates take place among friends outside churches, rifts are becoming more noticeable within faith communities – and driving people away from their home congregations. Dina Demetrius visits with a youth pastor in western Michigan who lost his job over LGBTQ+ issues.
MAY 6, 2023
Church and politics. This week Matter of Fact looks at the growing political divisions in the secular world that are finding their way into the pews. Plus, a higher-than-usual turnout among younger voters is leading to new policies around their access to the ballot box. And, the show revisits an Afghan family, just one of thousands that are hoping for a permanent home in the U.S.